Each non-surgical facelift at our clinic is custom-tailored to meet the individual's unique needs. A variety of noninvasive techniques are available, addressing anything from fine lines, deep creases, lax skin, thinning lips, sunken cheeks, large pores, acne scarring and the loss of facial volume.
Common components of a non-surgical facelift include Dermal fillers, Botox and Threading.
Eye Wrinkle Treatment using Threading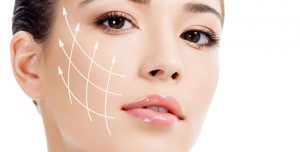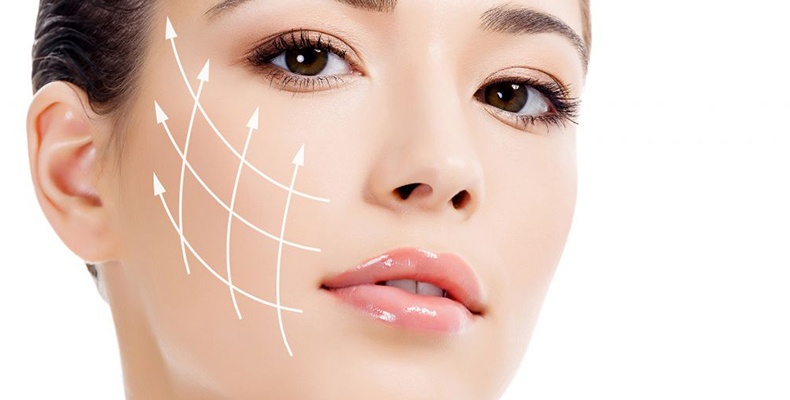 Thread lifting is a procedure that works to tackle sags and folds. Hailed as a solution for both women and men that side-steps the commitment and healing time required for a face lift, invisible fine threads placed in the skin can get to places on the face other procedures cannot reach.
Thread lifting opens up the eyes, reduces wrinkles & bags and subtly lifts the cheeks. Requires no surgery & minimal
Mascu-Lift
A man's personal grooming should not just be limited to shaving or getting a stylish haircut. With a number of non-surgical aesthetic options available, men can now have the opportunity to address their skin concerns, reverse the signs of aging, or even take years off their appearance.
Fillers to restore facial volume: Men can use them to achieve a more refreshed, athletic, and chiseled look without going under the knife. They are also ideal for improving eye bags, reducing facial lines, and restoring a naturally curved facial contour with a sharper jaw line.
Botox to reduce wrinkles: Many men are now considering Botox to reduce wrinkles, smooth forehead lines and soften lines in between the eyebrows to achieve a more youthful look.
Threads to lift and tighten skin: Threading is a minimally-invasive procedure that can 'immediately' lift sagging skin with minimal to no downtime. It involves the insertion of threads into the deeper layers of the skin to improve sagging areas of the middle and lower face and the neck area.
Collagen stimulating injections stimulate the skin to gradually rebuild and replenish your skin's collagen, smoothing lines, filling wrinkles and folds, reducing scarring, restoring lost volume for a long-lasting youthful complexion and improved skin quality in the long term.
Healthy young skin contains collagen that gives it volume, flexibility and strength. As part of the ageing process, the skin's natural collagen breaks down, resulting in the loss of facial volume. This loss of elasticity and volume results in wrinkles, facial lines, and skin laxity that reduces your skin's youthful appearance.
Liquid Facelift
A liquid facelift is a non-surgical procedure which uses cosmetic injectables for reshaping, contouring and lifting your facial appearance. Our skin loses volume with the natural ageing process, mainly because of reduction of collagen formation in the skin. These fillers not only restore the volume and lift the face but also improve the elasticity of the skin to give you a beautiful and youthful outlook.